Shopping Cart
Your Cart is Empty
There was an error with PayPal
Click here to try again
Thank you for your business!
You should be receiving an order confirmation from Paypal shortly.
Exit Shopping Cart
I figured I had a seventy-thirty chance. Seventy for no, thirty for yes. The six-month, £10,000 Charles Pick Fellowship awarded by the University of East Anglia sounded lucrative. Truth be told, all I was thinking about was survival. Why? I was flat broke.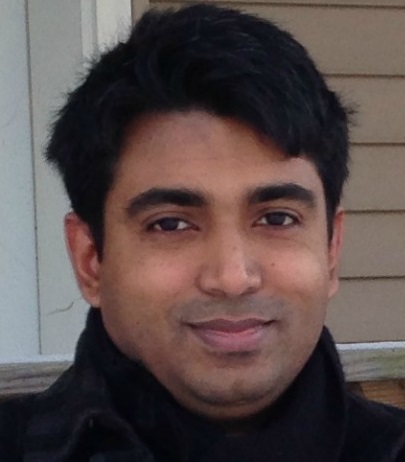 A few years ago I overspent on pursuing a Masters in the US, which I didn't complete, sadly. Then in 2014, I left America intending to be a full-time writer. Next three years I would knuckle down to novel writing.




Being a writer is hard. Being a Bangladeshi writer is even harder. Friends and relatives began wondering if my head was filled with fluff. I ignored them. But for how long? I found myself increasingly isolated. There were days when I forgot to speak. Without my ever-patient wife who had been supporting me all this while, there was no one else to talk to. For the next two and a half years social and family gatherings were avoided because I could no longer bring myself to reveal that I was working full-time on a novel. They wouldn't understand. I made up stories telling them instead that I worked with a few foreign online news outlets.




Then, one chilly winter afternoon early this year, a friend sent me the fellowship link. I thought there would be no chance for me, but decided to give it a shot anyway. Receiving this award could be a life-changing experience, not to mention my financial saviour.




I required a recommendation letter. I sent an email to a creative writing professor at the University of Edinburgh with whom I had a little acquaintance. No reply came. I couldn't blame him – if you are not in touch with a person for years and then out of the blue you write requesting a reference letter, you can't expect too much. Next, I wrote to Brick Lane Publishing. Since I happened to be included in their anthology of short stories, Brick Lane Tales, I assumed my contact there could be a great referee. Who doesn't know a good recommendation letter can often make all the difference? Lara kindly gave me one.




On the final day of submission, I hesitated. Should I send it? I'd checked past Charles Pick Fellows. Most of them had degrees in Creative Writing or had graduated from world ranking universities like UCL, Columbia, Yale, and so on. What's more, some of the recipients had other prizes tucked into their crisply ironed pockets. My Masters from Bangladesh suddenly seemed a bit insipid.




I sent the application anyway with a gut feeling that the chance was fifty-fifty. Last week an email arrived saying I had been chosen for the Charles Pick Fellowship. Their comment on my novel excerpt was: ''The judges were impressed by the lucidity and power of your prose and by the strength of the story you have to tell.''




Categories: Author Entries , Publishing News

0

/